Description
MoMi Axo car seat, pink
Provide a safe and comfortable journey for your child with the reliable and comfortable MoMi Axo car seat! Thanks to its design, it meets the needs of children of different ages. It can be used by children from one to twelve years of age (from 9 to 36 kg). MoMi Axo can be used with both a 5-point seat belt and a car seat belt. Additionally, it has an insert for the smallest child and can be transformed into a stand for an older child.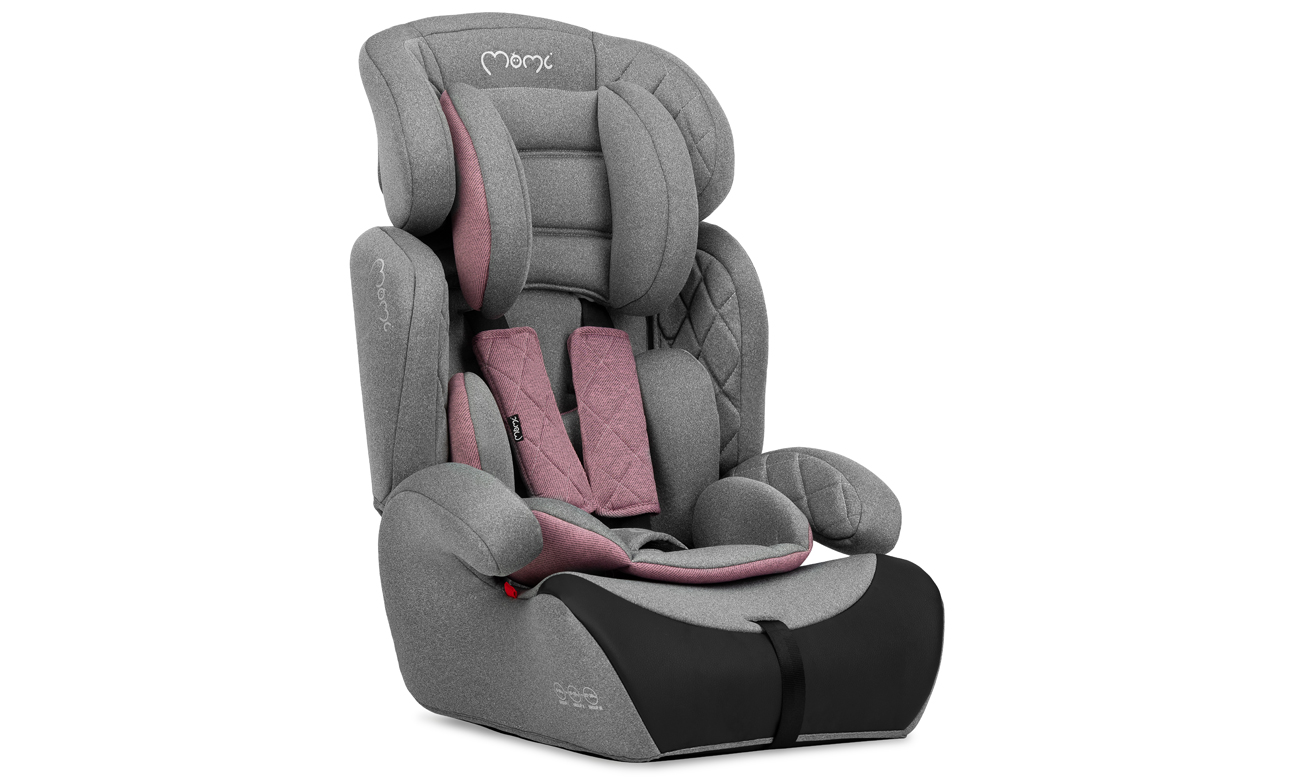 Safety at the highest level
The housing of the MoMi Axo seat is very durable. The seat also has a side reinforcement system that increases not only your child's comfort, but also its safety in the event of a collision on the side of the car. In addition, the deep headrest perfectly protects the little traveler's head. MoMi Axo is also equipped with a special reinforcement for mounting the belts under the seat, which prevents the belt from moving and loosening the seat. The MoMi Axo seat is ECE R44/04 approved and has successfully passed homologation crash tests.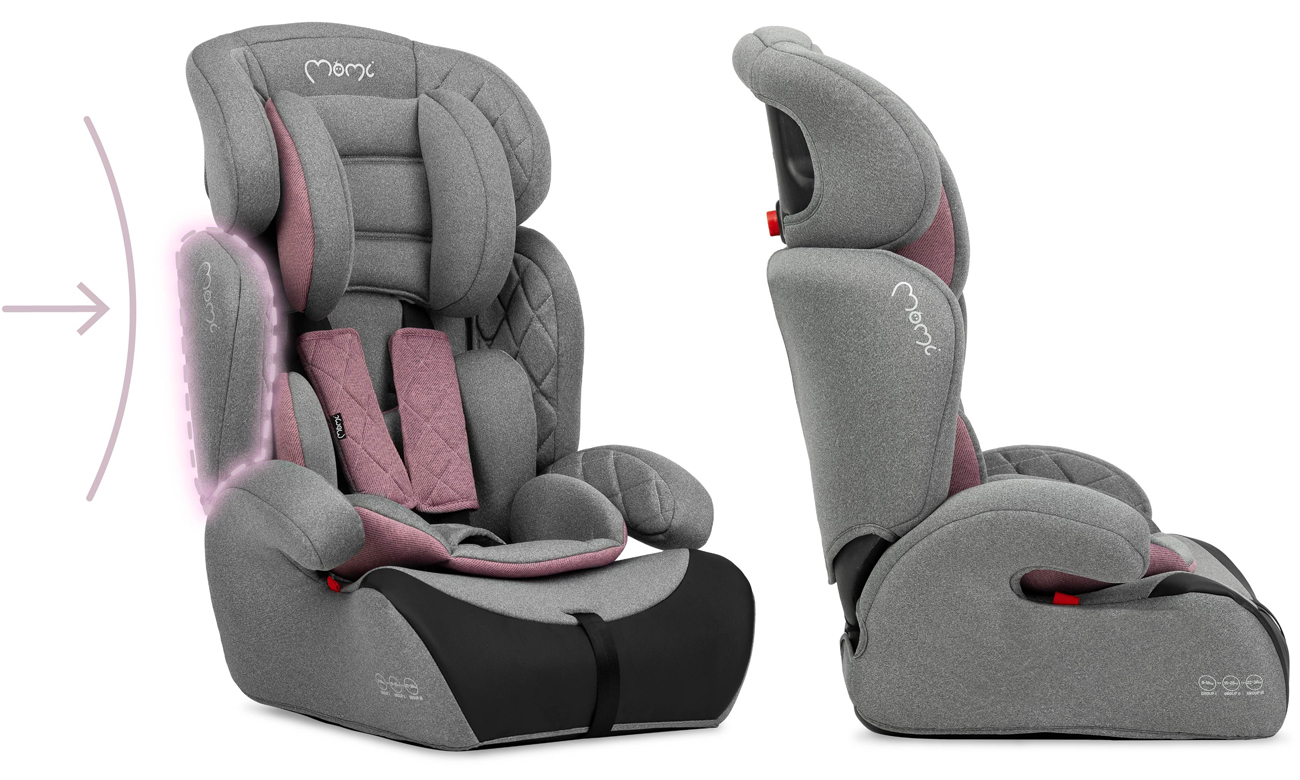 It grows with the child
The headrest is adjustable, which means that the MoMi Axo seat grows with the child, and you can adjust it to the changing needs of your toddler. Thanks to the easily accessible, semi-automatic button, adjustment is convenient and there is no gap in the headrest that would reduce the level of safety. The seat is equipped with a double-sided and two-color insert for a small child. Thanks to this, you can change the color of the upholstery depending on your current preferences. The possibility of dismantling the backrest allows an older child (22-36 kg) to travel safely and comfortably.
Comfort for the child and parent
MoMi Axo upholstery is safe for your child's skin. Delicate, airy material will make every journey completely comfortable. The upholstery is made of thick, high-quality fabric that is abrasion-resistant. Additionally, it is easy to remove and can be washed in the washing machine, and the part at the child's feet is finished with eco-leather, which can be wiped with a wet cloth if your child gets his shoes dirty.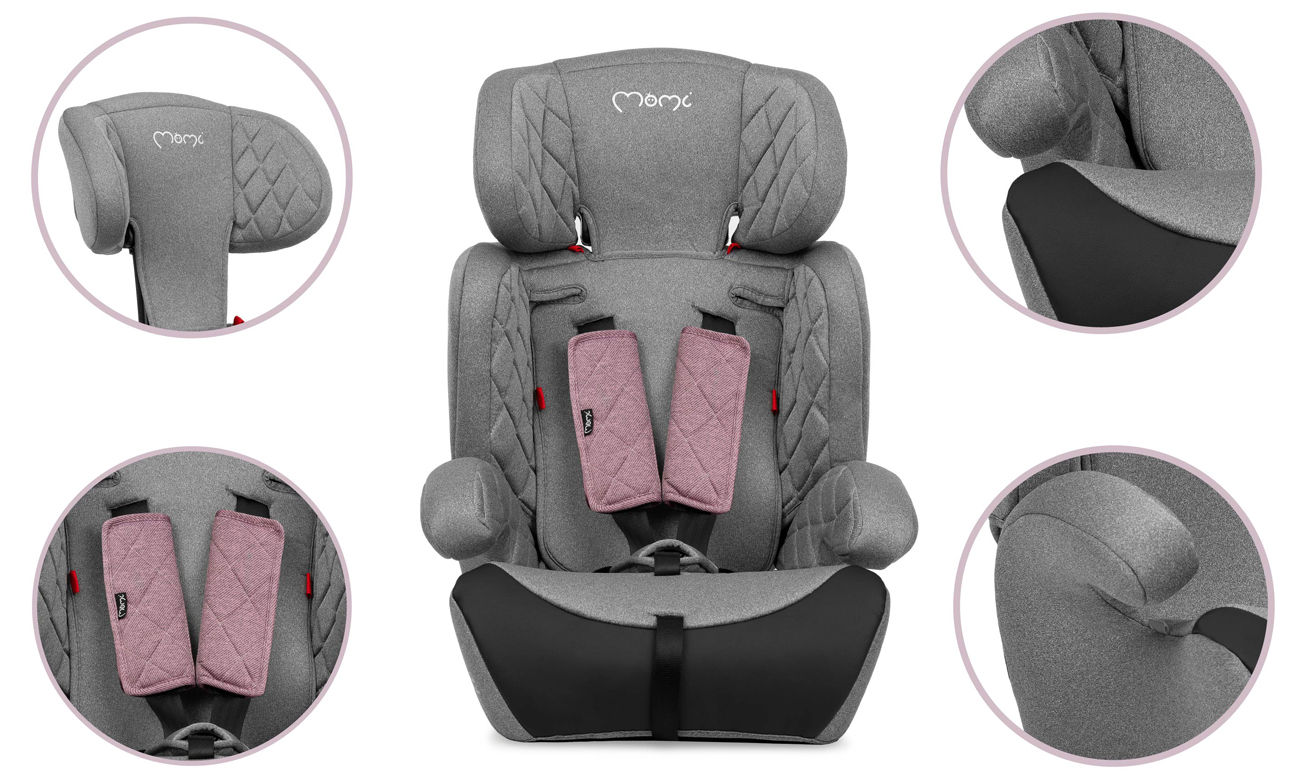 MoMi – Just together
MoMi is a brand created so that parents can discover the world with their child without any obstacles. MoMi supports parents and their children at every moment of their shared adventure! The offer includes seats, strollers, rockers, baby carriers, cots, as well as educational mats and bicycles. All MoMi products are functional, comfortable and safe – so that you have more time for yourself.