Description
MILYPLAY educational mat
Main strengths
Develops senses and manual skills
Playpen function – removable sides
Vivid colors that stimulate the sense of sight
Toys, rattles, teethers, and a mirror
Interactive booklet included
The bottom of the mat is made of thick, insulating material
Sensory stimulation
Children in the first months of life discover the world primarily through sight and touch. Milyplay will familiarize the baby with shapes and colors, which will take care of the development of his motor and visual coordination as well as spatial orientation.
Learning while having fun
When a child reaches for toys, it strengthens the muscles, exercises the correct grip, and improves the ability to keep the head in a certain position.
Interactive booklet
Particularly noteworthy is the special booklet attached to the set, which in addition to colorful pictures also includes a mirror and a pipe that are safe for the baby. The book can be easily detached from the mat so that the child can take his favorite toy anywhere.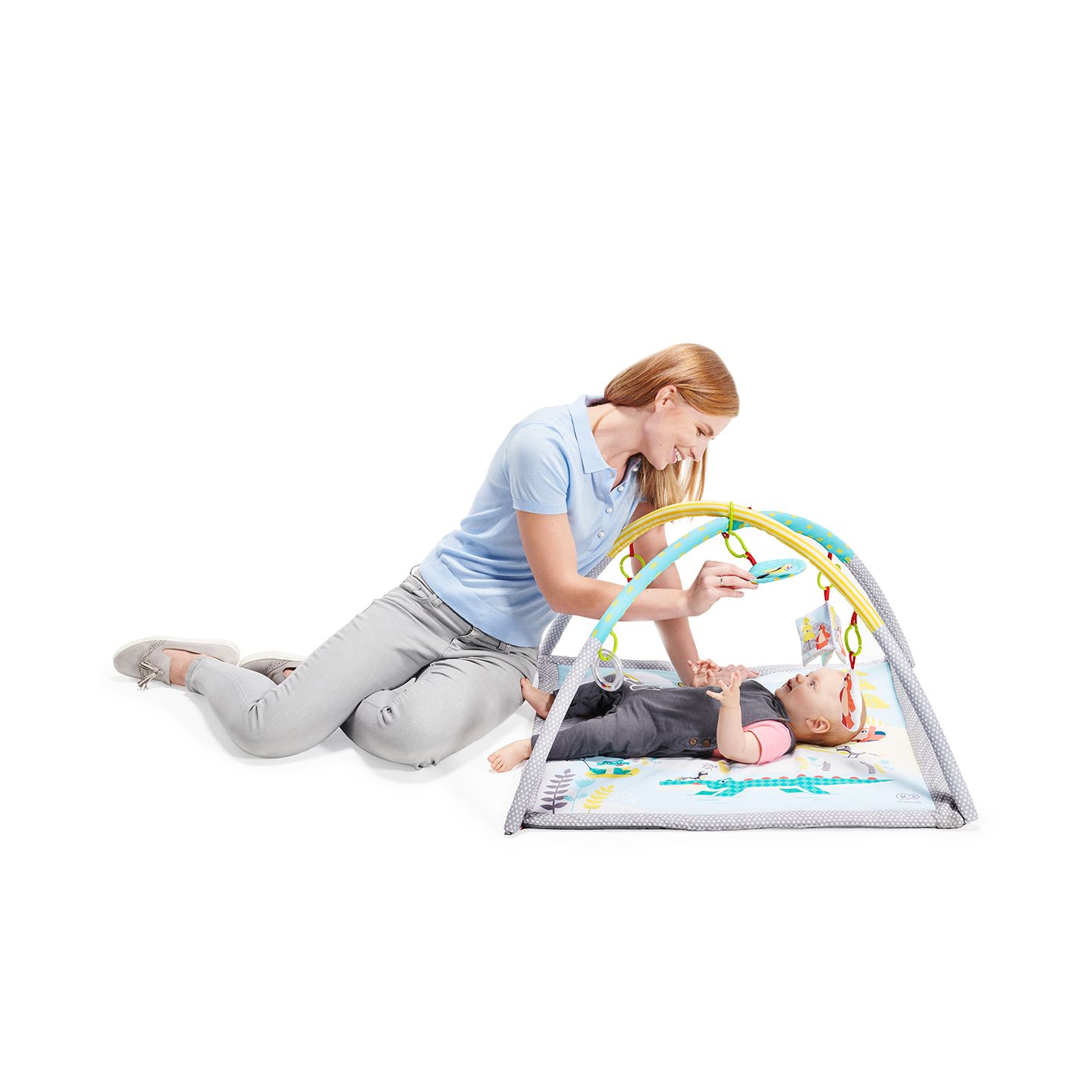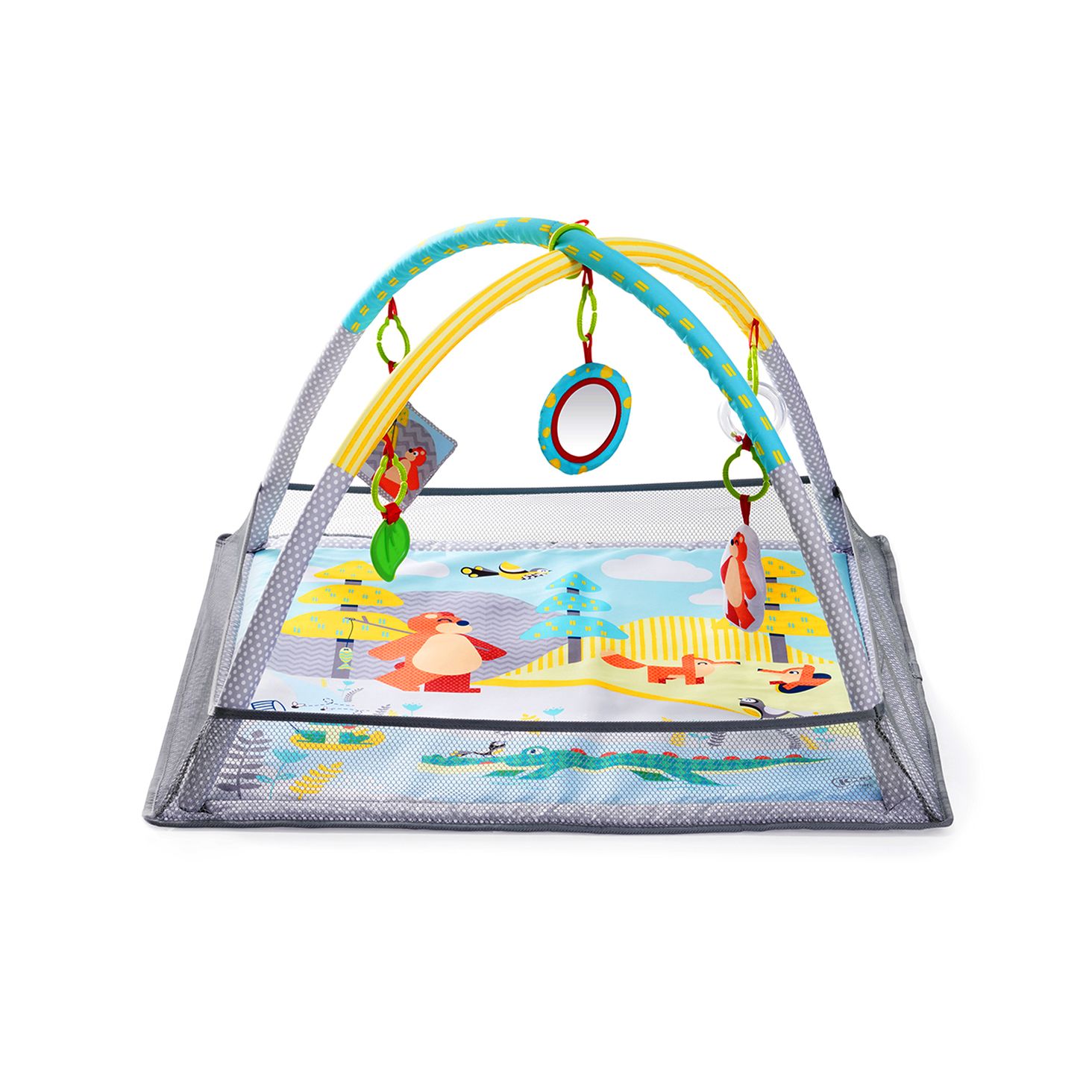 2 in 1: mat and playpen
Thanks to the raised sides and Velcro placed on the corners, the mat can be changed into a comfortable playpen in a few seconds, which will serve as a baby's play centre during the day.
Toys
A rich set of toys develops motor and manual skills. Toys of various shapes and colors have additional functions – individual elements rustle when touched, squeak and rattle, which attracts the attention of the baby. The set also includes a safe teether and a flexible mirror.
Explore the world
The mat presents a friendly world of nature. The pattern has been designed in such a way that the child learns to recognize animals while playing.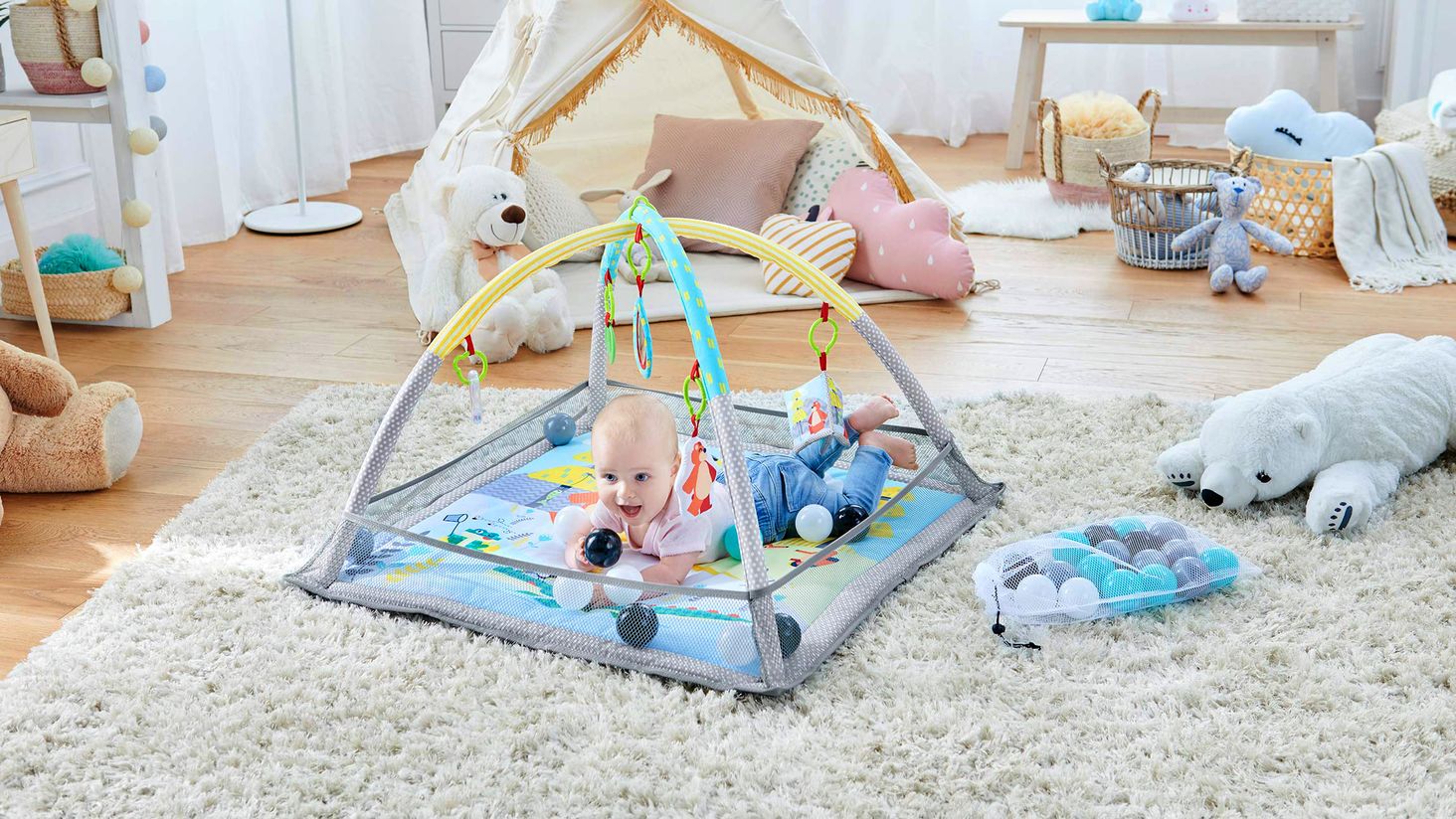 No sharp edges
Milyplay is made of a nice-to-the-touch, soft material. No hard elements and no sharp edges.
A comfortable ground
Soft and thick filling provides adequate insulation from the floor. Thanks to this, the baby will be warm even when playing on a cold surface. In the spring and summer period, the mat can also be used outdoors.
Proven quality
Milyplay has undergone a multi-stage verification – it has passed both a number of internal controls and tests in an independent certification laboratory. Full compliance with the European safety standard EN 71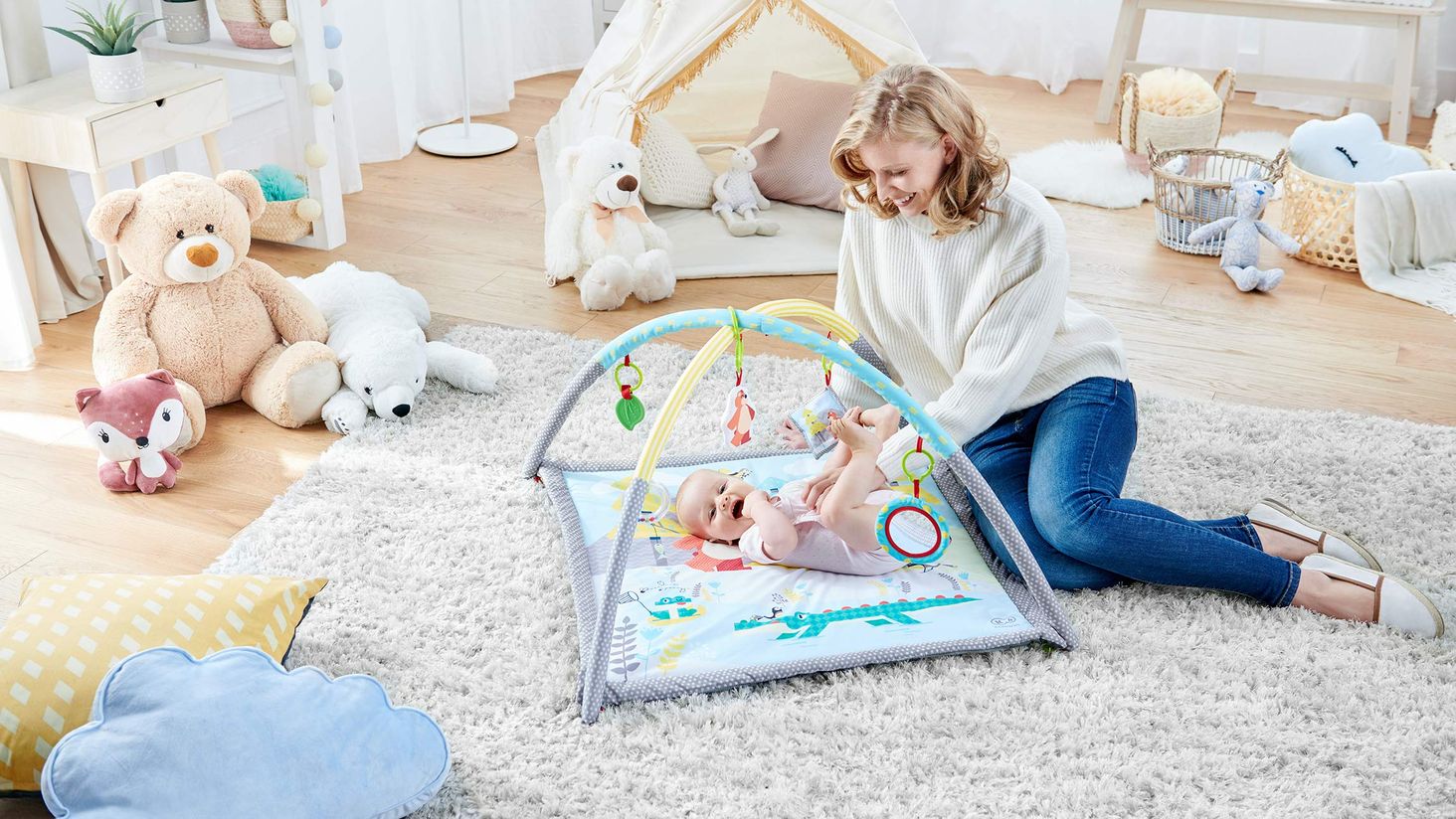 Quick disassembly
Setting up the mat is very simple and takes only a moment.
Easy to clean
The material of the mat is not only pleasant to the touch, but also abrasion-resistant and extremely easy to clean. Hand washable at temperatures up to 30 degrees.
Adapting to the child
The sides of the mat can be raised and lowered, and the bows can be mounted in various configurations. It is also possible to change the order of the toys on the handles – with Milyplay the fun is never monotonous!